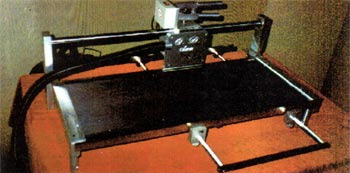 QD 700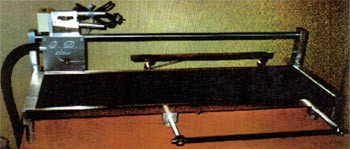 QD 950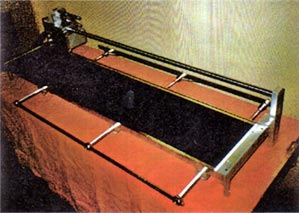 QD 1400
We now offer our new range of QD saws. We feel that this is the best of its class. Some of the great features you will find are:

Fully enclosed saw blade for safety reasons.
The ability to cut polished materials without scratching.
Flexible exhaust hose will carry away the shavings from your work.
The units comprise a simple and safe cutting operation for ease of use.
Your unit will cut material 700mm, 950mm, or 1400mm (using Model QD700, QD950 or QD1400 respectively) by any length.
Optional extras:
Lubricating attachment
Assortment of saw blades for special applicaitons (standard blade suitable for most applications).
Your QuickDraw Saw can easily cut through: Plastic material, Brass,Aluminum,

Lubricants will be necessary with some materials. (A lubricant such as Methylated Spirits must be used when cutting aluminium)
Contact us for more detail 1300 136 359 or email us.